2016 - 2017 GATORADE
NATIONAL BOYS SOCCER
PLAYER OF THE YEAR
---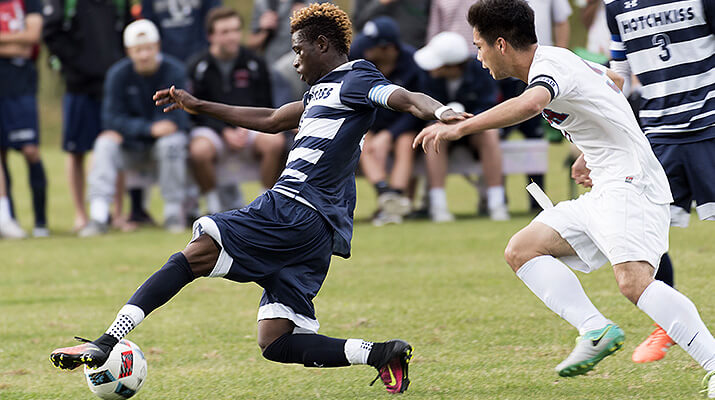 "Osman is the full package-size, raw power, technical and dynamic on the ball. I also appreciate that he plays with a lot of pride, plays both sides of the ball and isn't afraid to put a tackle in."
Tony Mohammed
Head Coach at the Berkshire School
Athletic Excellence
---
The 5-foot-9, 150-pound senior midfielder scored 19 goals and passed for nine assists this past season, lifting the Bearcats to a 6-9-2 record. The 2016 Connecticut Soccer Coaches Association's Player of the Year, Osman had a direct hand in 28 of Hotchkiss' 30 goals on the season. He participated in the High School All-American Game in North Carolina in December and concluded his prep soccer career with 63 goals and 45 assists.
Academic Achievement
---
Osman has maintained a B average in the classroom. He has signed a national letter of intent to play soccer on scholarship at the University of Michigan beginning this fall.
Exemplary Character
---
A dorm proctor at Hotchkiss, Osman has volunteered locally as part of a fundraising campaign to provide school uniforms, backpacks and books to children in his native Ghana. "Osman is the full package-size, raw power, technical and dynamic on the ball," said Tony Mohammed, head coach of the Berkshire School. "I also appreciate that he plays with a lot of pride, plays both sides of the ball and isn't afraid to put a tackle in."