2017 - 2018 GATORADE
NATIONAL VOLLEYBALL
PLAYER OF THE YEAR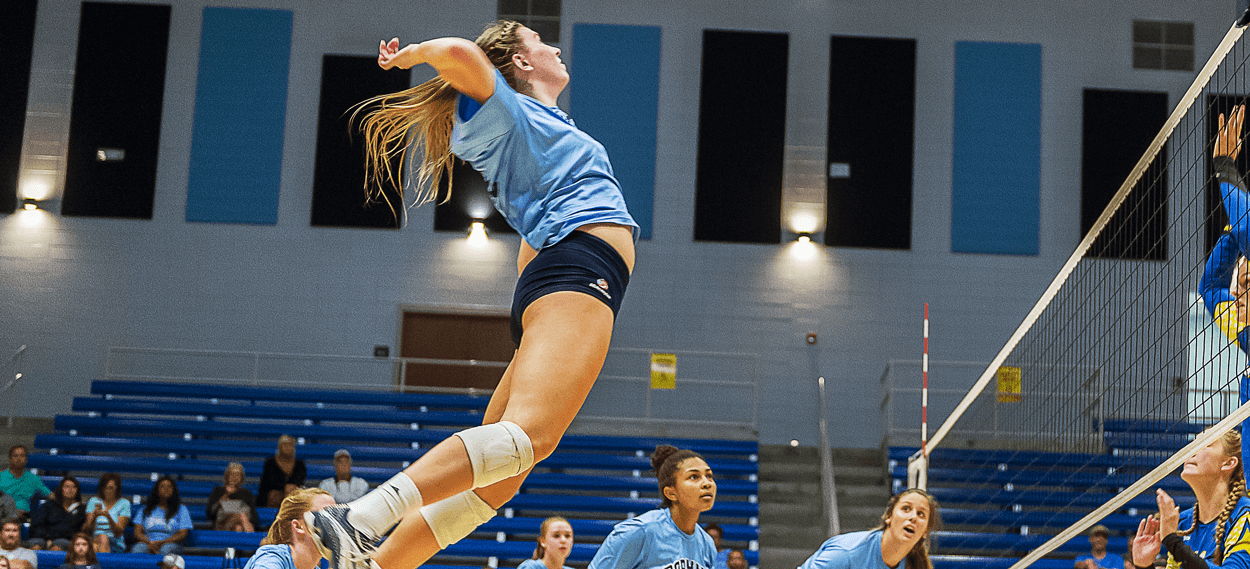 "Thayer Hall has a strong build and an innate sense of the game. She can unload with precision to all areas of the court. Defensively, she couples the wingspan of a 6-foot-4 player with the mobility of someone six inches shorter. As intense as they come, Hall possesses the unyielding desire to be as effective at digging the ball as she is at putting it down. Hodge won three consecutive national championships at Penn State. Hall has the potential to make that kind of impact in Gainesville."
John Tawa
Publisher of PrepVolleyball.com
Athletic Excellence
---
The 6-foot-4 senior outside hitter led the Cavaliers to a 43-6-1 record and the Class 5A state championship this past season. The state's two-time returning Gatorade Volleyball Player of the Year, Hall recorded 638 kills, 361 digs, 43 service aces and 36 blocks. A member of the U.S. Women's Junior National Team and the only high school player on the squad, she was MVP of the U-20 Pan Am Cup and the East MVP at the 2017-18 Under Armour All-America game. Hall is a three-time Class 5A Player of the Year, earned All-American honors from MaxPreps and was named both the national ALL-USA Player of the Year and the FloVolleyball Player of the Year.
Academic Achievement
---
Hall has maintained a weighted 4.94 GPA in the classroom. She has signed a National Letter of Intent to play volleyball on scholarship at the University of Florida this fall.
Exemplary Character
---
Also a talented artist, a member of the Fellowship of Christian Athletes and a devoted member of her church community, Hall has volunteered locally on behalf of The Spartanburg Soup Kitchen, Samaritan's Feet, the Special Olympics and the Carolina Miracle League. "I've been doing this for 30 years and Thayer Hall is the best I've seen come through this state," said Cindy Elder, head coach at Rock Hill High. "She's just an incredible player, I think the best in the nation. She's known for her hitting, front row and back row, but she's also very good defensively and she's one of their primary passers. She has it all. One day, I think we'll see her in the Olympics."