2016 - 2017 GATORADE
NATIONAL SOFTBALL
PLAYER OF THE YEAR
HIGHLIGHTED STATS
0.649
SLUGGING PERCENTAGE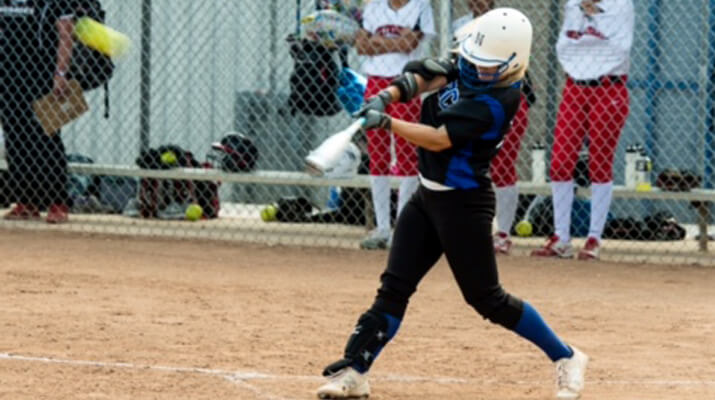 "Taylor's ability in the circle to hit her corners and change speeds keeps hitters off-balance consistently. She has great command of her pitches and is very poised on the mound."
Krista Humphreys
Head Coach at Centennial High
Athletic Excellence
---
The 5-foot-5 senior right-handed pitcher had led the Cougars to a 33-0 record at the time of her selection. Dockins earned all of Norco's wins by posting a 0.99 earned run average, recording 182 strikeouts in 197 innings pitched through 33 games. At the plate, Dockins owned a 447 batting average with seven doubles, 30 runs scored, 27 RBI and a .649 slugging percentage. A two-time Big VIII All-League MVP, she holds the Southern California record with 108 career wins in her prep softball career. Her 33 wins heading into the Southern Section Division I championship game set a Southern Section record for consecutive wins and tied the record for wins in a season.
Academic Achievement
---
Dockins has maintained a 3.12 GPA in the classroom. She has signed a national letter of intent to play softball on scholarship at Cal State-Fullerton beginning this fall.
Exemplary Character
---
Dockins had surgery to remove a five-inch cancerous tumor from her liver in July, 2016, and was hospitalized for 10 days battling a sepsis infection last October, but recovered in time to start for the Cougars on opening day, March 1. She has volunteered extensively with the local Make-A-Wish Foundation and the Los Angeles Children's Hospital Network, and donated her time as a youth softball coach. "Taylor's ability in the circle to hit her corners and change speeds keeps hitters off-balance consistently," said Krista Humphreys, head coach of Centennial High. "She has great command of her pitches and is very poised on the mound."