2019 - 2020 GATORADE
NATIONAL GIRLS BASKETBALL
PLAYER OF THE YEAR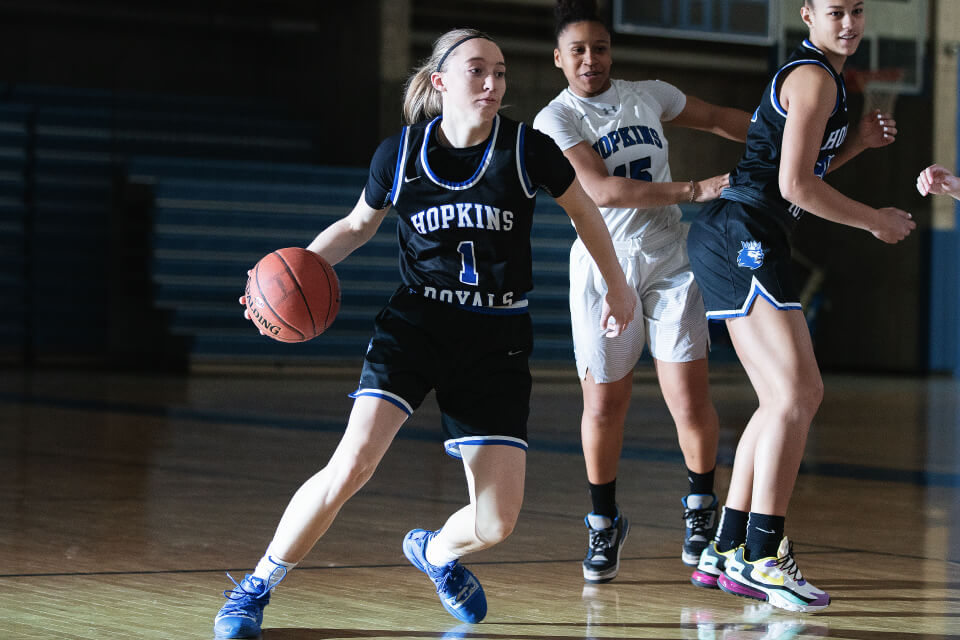 "Paige plays with natural instincts and an enthusiasm for the game that is becoming harder and harder to find at the elite level within our sport. She's a skilled guard with length and carries the full complement of sharp and efficient tools onto the court. She also impacts the game in a broader fashion than most of her peers—Paige can be the go-to scorer when needed, but has the ability to create for others as well as impact the defensive end of the floor. She's a fierce competitor who's already enjoyed great success in international competition, and we'll be seeing her name throughout and beyond the college basketball scene in the years to come."
Chris Menning
Vice president and national evaluator for Blue Star Basketball
Athletic Excellence
---
The 6-foot senior guard had led the Royals to a 27-0 record and the Class AAAA sectional final at the time of her selection. The state's two-time returning Gatorade Girls Basketball Player of the Year, Bueckers averaged 21.4 points, 9.4 assists, 5.4 steals and 5.0 rebounds through 27 games. A starter for the gold medal-winning USA Basketball U19 Women's World Cup Team, she is a finalist for the Naismith High School Girls Player of the Year trophy. Also a two-time Minneapolis Star Tribune Metro Player of the Year, Bueckers has been chosen to play in both the McDonald's All-American Game and the Jordan Brand Classic, and is ranked as the nation's No. 1 recruit in the Class of 2020 by ESPN.
Academic Achievement
---
Bueckers has maintained a 3.80 GPA in the classroom. She has signed a National Letter of Intent to play basketball on scholarship at the University of Connecticut this fall.
Exemplary Character
---
Bueckers organized her own series of youth basketball clinics, "Buckets With Bueckers," which offers free admission to players in Minnesota and Montana, while raising funds for local charities via donations and corporate sponsorships. An invited speaker and honorary guest at Lucy Laney grade school in North Minneapolis, she has also donated her time volunteering as a reader at the Hopkins Public Library.