2017 - 2018 GATORADE
NATIONAL BOYS SOCCER
PLAYER OF THE YEAR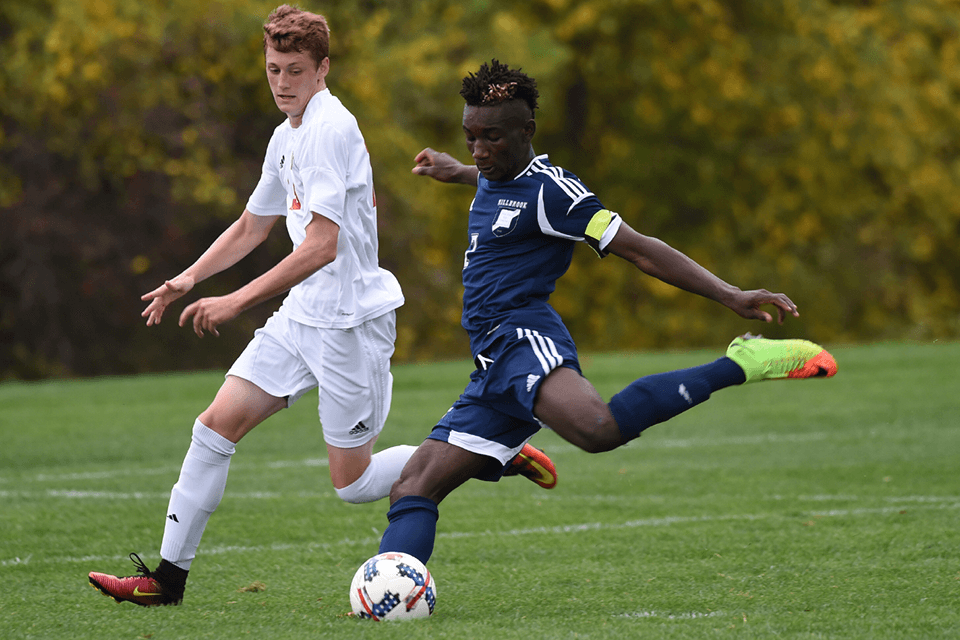 "I think Ousseni Bouda is the best player in all of the New England prep league. He's extremely dynamic on the ball, a great attacking player with the skill and drive to beat multiple players. He's an excellent finisher from all angles, and his competiveness and work rate are extraordinary. "
Owen Finberg
Head Coach at South Kent School
Athletic Excellence
---
The 5-foot-11, 165-pound junior forward scored 49 goals and passed for 4 assists this past season, leading the Mustangs (9-8-2) to the to the New England Prep School Athletic Council Class C finals this past season. A two-time prep school All-Star, Bouda already owns his school's career scoring record for goals scored (92) and was named to the "Second XI" by the New England Soccer Journal. He tallied 80 percent of his team's scores in his junior year.
Academic Achievement
---
Bouda has maintained a B-plus average in the classroom. He will begin his senior year of high school this fall.
Exemplary Character
---
A dorm leader at his school, Bouda has served as an advisor for international students at Millbrook and has collected used sports equipment to be sent to children in his country of origin, Burkino Faso. "I think Ousseni Bouda is the best player in all of the New England prep league," said Owen Finberg, head coach at South Kent School. "He's extremely dynamic on the ball, a great attacking player with the skill and drive to beat multiple players. He's an excellent finisher from all angles, and his competiveness and work rate are extraordinary."