2021 - 2022 GATORADE
NATIONAL FOOTBALL
PLAYER OF THE YEAR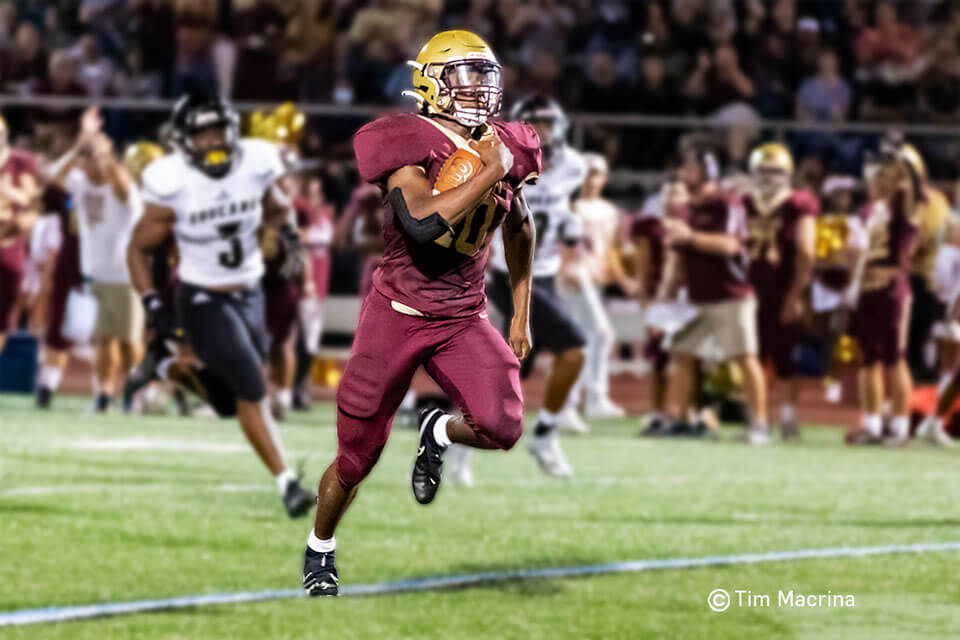 "Nick Singleton has a dynamic combination of speed and power for a running back. He can get the tough yards or he can break any run for a touchdown if you give him a little seam. In my 18 years coaching high school football, I've never seen another running back with the skill set that he has."
Bryan Strohl
Head Coach head coach at Cocalico High
Athletic Excellence
---
The 6-foot, 215-pound senior running back rushed for 2,043 yards and 41 touchdowns on 165 carries this past season, leading the Mustangs (10-1) to the district championship game. Singleton also caught four passes for 98 yards and two touchdowns, and returned a kickoff return for another score. An All-State honoree, he has been selected to play in the 2022 All-American Bowl. Singleton is ranked as the nation's No. 1 running back recruit in the Class of 2022 by 247Sports. He averaged 13.2 yards per touch in 2021 and scored every 3.89 touches.
Academic Achievement
---
Singleton has maintained a 3.51 GPA in the classroom. He has signed a National Letter of Intent to play football on scholarship at Penn State University next fall.
Exemplary Character
---
Singleton has volunteered extensively as a coach for Bronco's "Little Kids" football camps and practices. He is an avid participant in Mifflin's elementary school literacy outreach program and has donated his time as part of community cleanup initiatives.