2018 - 2019 GATORADE
NATIONAL BOYS TRACK & FIELD
PLAYER OF THE YEAR
HIGHLIGHTED STATS
9.98
PERSONAL BEST 100 METERS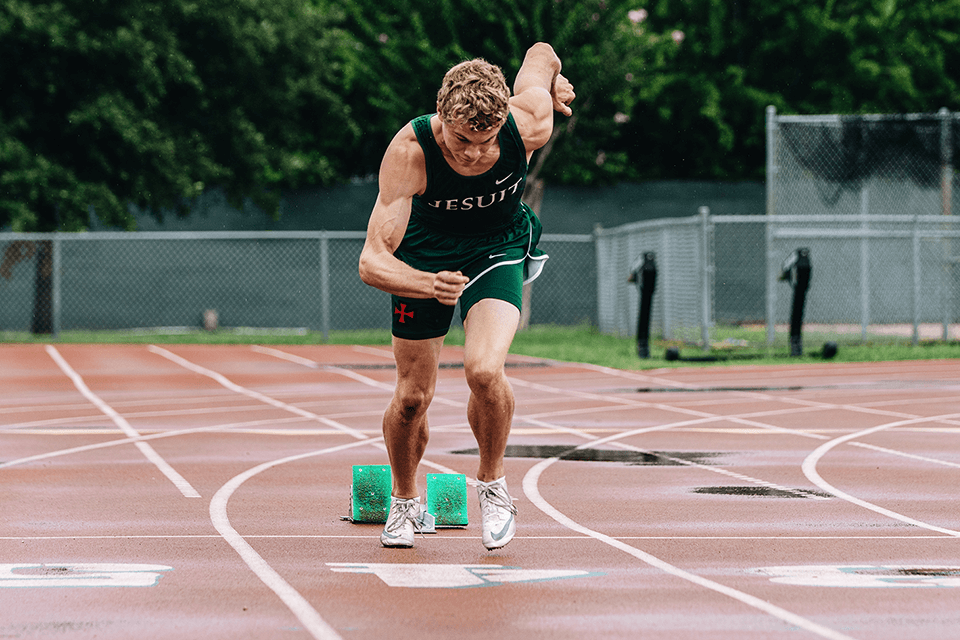 "Last year's Gatorade National Boys Track & Field Athlete of the Year Anthony Schwartz is a tough act to follow, but Matthew Boling was definitely up to the challenge. He soared into the spotlight with an exceptional long jump performance in March, surpassing 26 feet at the Texas Relays, and continued to captivate crowds throughout the state over the next six weeks, both on the track and the jumps runway. Although he garnered the most national attention for running a wind-aided 9.98 seconds in the 100-meter dash, perhaps his most impressive effort this season was rallying the Strake Jesuit 4x400 relay to the Texas 6A state title with a blistering, 44.75-second anchor leg that sent the crowd into a frenzy."
Erik Boal
Editor for DyeStat
Athletic Excellence
---
The 6-foot, 162-pound senior won the 100-meter dash at the Class 6A state meet this past season with a time of 10.13 seconds, which ranked as the nation's No. 1 performance among prep competitors in 2019 at the time of his selection. The clocking represents the fifth-fastest 100 in U.S. high school history and is No. 2 in the world among Under-20 competitors. Boling also won the long jump with a leap of 25 feet, 4.5 inches and anchored the victorious 4x400 relay quartet in 3:10.56. His wind-aided, personal-best effort of 9.98 in the 100 this April was the fastest all-conditions time ever by an American high school athlete. It's also the sixth-fastest wind-aided time in the world among men of all ages. Boling's season- and personal-best long jump of 26-3.5 ranked No. 2 in the nation this season and is also the U-20 world No. 2. The leap ranks eighth in American prep history.
Academic Achievement
---
Boling has maintained a 4.23 GPA in the classroom. He has signed a National Letter of Intent to compete in track and field on scholarship at the University of Georgia beginning this fall.
Exemplary Character
---
Boling has served as a counselor at a camp for children with disabilities and has volunteered locally on behalf of Athletes Taking Action, shoe-donation drives for youth athletes in need and hurricane relief efforts, in addition to several other charitable endeavors.