2016 - 2017 GATORADE
NATIONAL BASEBALL
PLAYER OF THE YEAR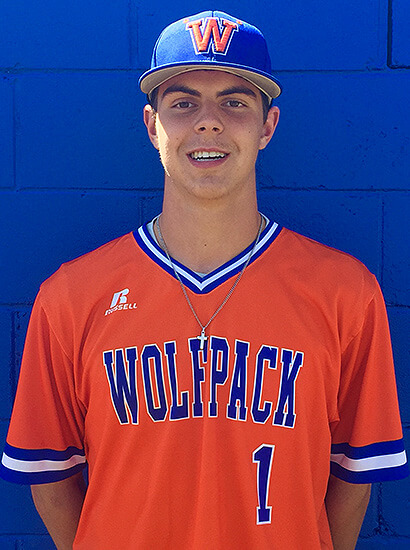 MACKENZIE
GORE
LHP/OUTFIELDER/FIRST BASE
WHITEVILLE HS
WHITEVILLE, NORTH CAROLINA
SENIOR
HEIGHT: 6-FOOT-2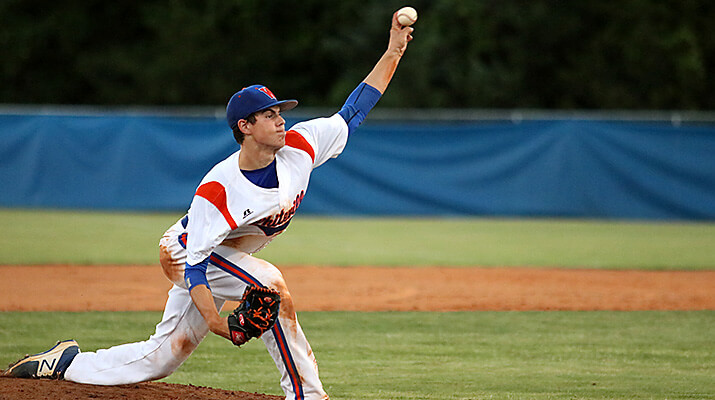 "MacKenzie Gore is a fierce competitor. The combination of his elite athleticism and tremendous work ethic has made him one of the best players in the nation."
Brett Harwood
Head Coach
Athletic Excellence
---
The 6-foot-2, 175-pound senior left-handed pitcher, outfielder and first baseman had led the Wolfpack to a 21-6 record and a berth in the Class 1A semifinals at the time of his selection. Gore posted a 9-0 record on the mound with a 0.22 ERA and 132 strikeouts in 63.1 innings through 27 games. Ranked as the nation's No. 4 recruit in the Class of 2017 by Baseball America and No. 5 by Perfect Game, he also batted .480 with six home runs, 25 RBI and an .880 slugging percentage.
Academic Achievement
---
Gore has maintained a 4.07 weighted GPA in the classroom. He has signed a National Letter of Intent to play baseball on scholarship at East Carolina University this fall, but is projected as an early round selection in June's Major League Baseball draft.
Exemplary Character
---
A member of the National Honor Society, Gore has volunteered on behalf of Rady's Children's Hospital in San Diego and in association with his church youth group. "MacKenzie Gore is a fierce competitor," said Whiteville High head coach Brett Harwood. "The combination of his elite athleticism and tremendous work ethic has made him one of the best players in the nation."
THE INTERVIEW
---
G: If your teammates gave you a superlative, what would it be?
MG: Leader
G: What's your team motto?
MG: "WIN"
G: What's one piece of advice you have for incoming freshmen?
MG: Just to work hard. Hard work pays off
G: What's you favorite flavor of Gatorade?
MG: All flavors
G: What training habit has had the most impact on your performance?
MG: Lifting weights