2016 - 2017 GATORADE
NATIONAL VOLLEYBALL
PLAYER OF THE YEAR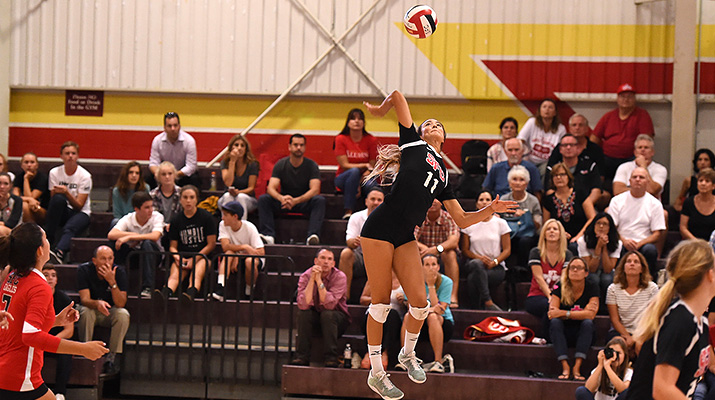 "Lexi Sun is just special. She's a great player, a great kid and a great teammate. I can't imagine there is a more dynamic player in the state or the country."
Peter Ogle
Head Coach
Athletic Excellence
---
The 6-foot-2 senior outside hitter amassed 630 kills, 288 digs, 60 blocks and 45 service aces this past season, leading the Eagles (32-8) to the Open Division semifinals. A 2016-17 Under Armour First Team All-American, Sun is a member of the U.S. Women's Junior National team. She was named the ALL-USA Player of the Year by USA TODAY and is ranked as the No. 1 recruit nationally in the Class of 2017 by PrepVolleyball.com.
Academic Achievement
---
Sun has maintained a 3.83 GPA in the classroom. She has signed a National Letter of Intent to play volleyball on scholarship at the University of Texas this fall.
Exemplary Character
---
A devoted member of her church community, Sun has volunteered locally on behalf of a homeless shelter and youth volleyball camps, and has participated in a service-mission trip to build a home for a family in Mexico. "Lexi Sun is just special," said Peter Ogle, head coach at La Jolla Country Day School. "She's a great player, a great kid and a great teammate. I can't imagine there is a more dynamic player in the state or the country."