2021 - 2022 GATORADE
NATIONAL GIRLS BASKETBALL
PLAYER OF THE YEAR
HIGHLIGHTED STATS
15.8
POINTS PER GAME (AVERAGE)
5.1
ASSISTS PER GAME (AVERAGE)
7.0
REBOUNDS PER GAME (AVERAGE)
2.6
STEALS PER GAME (AVERAGE)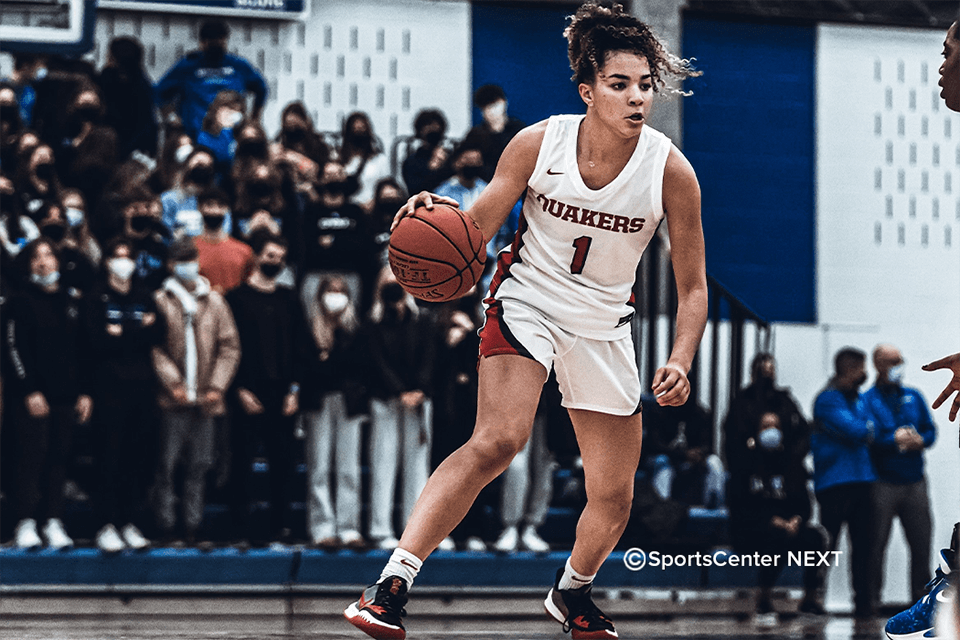 "Kiki is a do-it-all guard who brings a dynamic combo-guard presence to the floor that allows for versatility within offensive schemes. She excels in the transition game and creates well off the dribble. Sidwell Friends lined up an impressively competitive schedule this season and Rice has led them to an undefeated season in dominant fashion."
Shane Laflin
Player - Premier Basketball/ESPN HoopGurlz
Athletic Excellence
---
The state's 2019-20 Gatorade Player of the Year, the 6-foot senior guard had led the Quakers to a 26-0 record and a berth in the DCSAA Tournament semifinals at the time of her selection. Rice averaged 15.8 points, 7.2 rebounds, 5.0 assists and 2.7 steals per game through 26 games. A member of the 2021 USA Basketball U18 Junior National 3x3 Team that won a gold medal at the World Cup in Hungary, Rice also won a gold medal with the U16 National Team at the 2019 FIBA Americas Championships in Chile. She is a McDonald's All-American Game selection and a finalist for the 2022 Naismith Award.
Academic Achievement
---
Rice has maintained a B-plus average in the classroom. She has signed a national letter of intent to play basketball on scholarship at UCLA this fall.
Exemplary Character
---
Also the 2018-19 Washington D.C. Girls Soccer Player of the Year, Rice has volunteered locally with So Others Might Eat and as a mentor to younger Sidwell Friends students. She has also donated her time as a veteran leader in the Sidwell Friends Athletic Leadership Academy.