2019 - 2020 GATORADE
NATIONAL GIRLS CROSS COUNTRY
PLAYER OF THE YEAR
HIGHLIGHTED STATS
1ST - 15:36.5
CLASS A STATE CHAMPIONSHIP
1ST - 17:06.6
NXN NEW YORK REGIONAL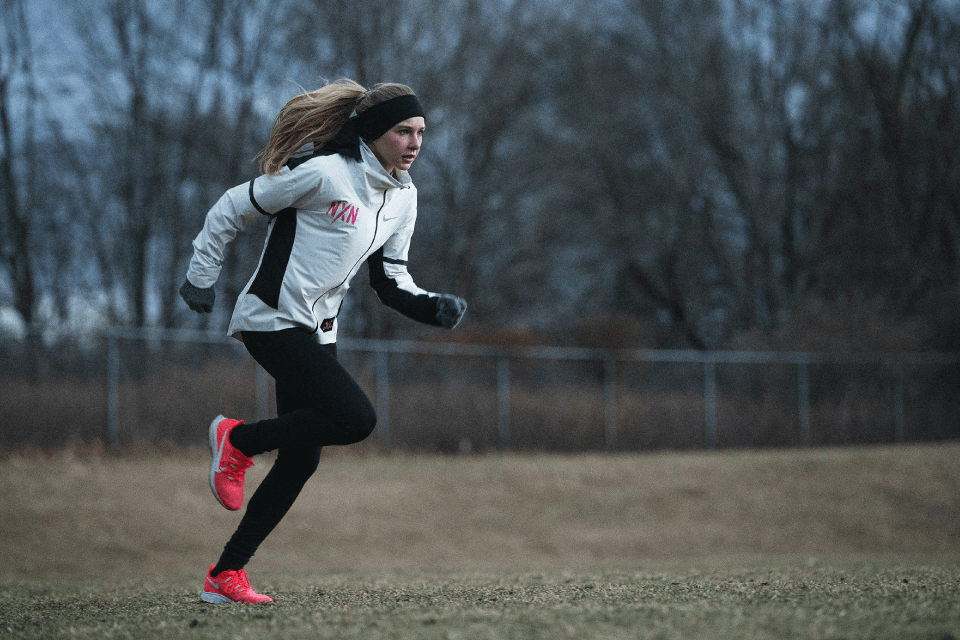 "Katelyn has impressed me so much with the maturity she has shown. It's very easy for an elite athlete to focus mostly on her own performance, but for Katelyn, priority number one has been helping her teammates race to the best of their ability."
Brian Diglio
Head Coach - North Rockland coach
Athletic Excellence
---
The 5-foot-4 senior raced to her third consecutive Nike Cross Nationals championship this past season, breaking the tape with a time of 17:18.4. The 2018 and 2019 Gatorade National Girls Cross Country Runner of the Year, Tuohy also won the Class A individual state championship in 15:36.5 and finished first at the NXN New York Regional championships in 17:06.6. Unbeaten against high school competition at 5K for the third straight season, she also earned victories at the Section 1 championships, the Great American Cross Country Festival, the Manhattan Invitational and the New York Federation championships.
Academic Achievement
---
Tuohy has maintained an A average in the classroom. She has signed a National Letter of Intent to compete in cross country and track and field on scholarship at North Carolina State University this fall.
Exemplary Character
---
Tuohy has volunteered locally on behalf of youth soccer and running programs, in addition to donating her time to the Rose Memorial Library. This past summer, Katelyn was a daily participant—and a huge draw— at the Rockland County Track & Field Clinic for ages 4-13. She was present every day of the clinic and would run with kids, encourage them in all their events, and take pictures/sign autographs.