2018 - 2019 GATORADE
NATIONAL GIRLS CROSS COUNTRY
PLAYER OF THE YEAR
HIGHLIGHTED STATS
1ST - 17:02.1
CLASS A STATE CHAMPIONSHIP
1ST - 17:14.9
NSN NEW YORK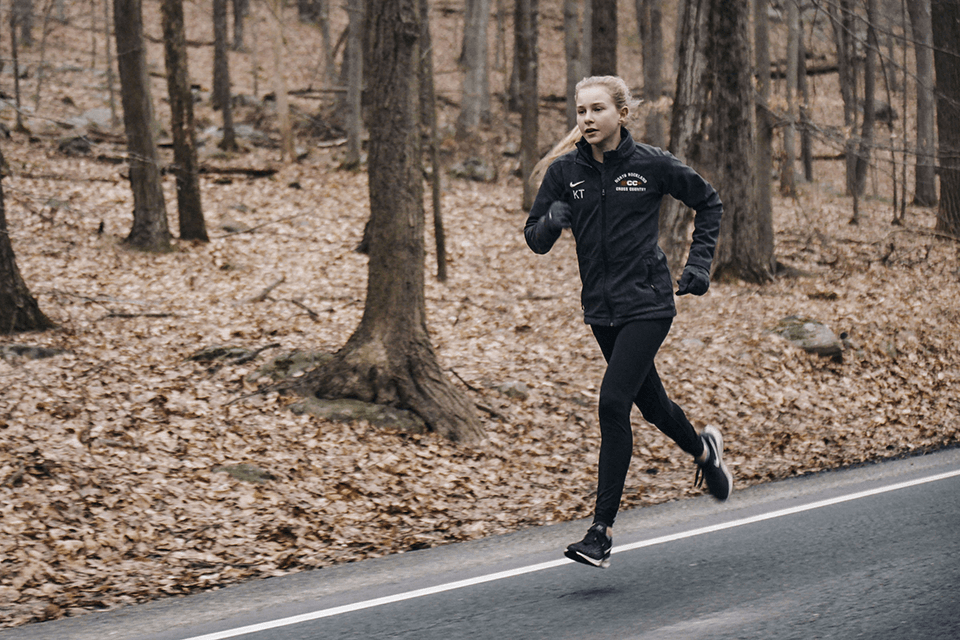 "The only thing harder than accomplishing these things the first time is trying to top them the next season. Katelyn succeeded brilliantly this fall."
Brian Diglio
Head Coach - North Rockland coach
Athletic Excellence
---
The 5-foot-4 junior raced to her second consecutive Nike Cross Nationals championship this past season, breaking her own course record by clocking a 16:37.8. The 2018 Gatorade Female High School Athlete of the Year, Tuohy also won the Class A individual state championship in 17:02.1 and finished first at the NXN New York Regional championships in 17:14. Unbeaten for the second consecutive season, Tuohy hasn't lost outdoors at 5K since December of 2016. The reigning Gatorade National Cross Country Runner of the Year as well as the 2017-18 Gatorade National Track & Field Athlete of the Year, she also broke the tape first at the Section 1 championships, the Rockland County championships, the Shore Coaches Invitational and the Suffolk Officials Invitational this past fall.
Academic Achievement
---
Tuohy has maintained an A average in the classroom. She will begin her senior year of high school this fall.
Exemplary Character
---
Tuohy has volunteered locally on behalf of youth soccer and running programs, and the Rose Memorial Library.