2017 - 2018 GATORADE
NATIONAL GIRLS TRACK & FIELD
ATHLETE OF THE YEAR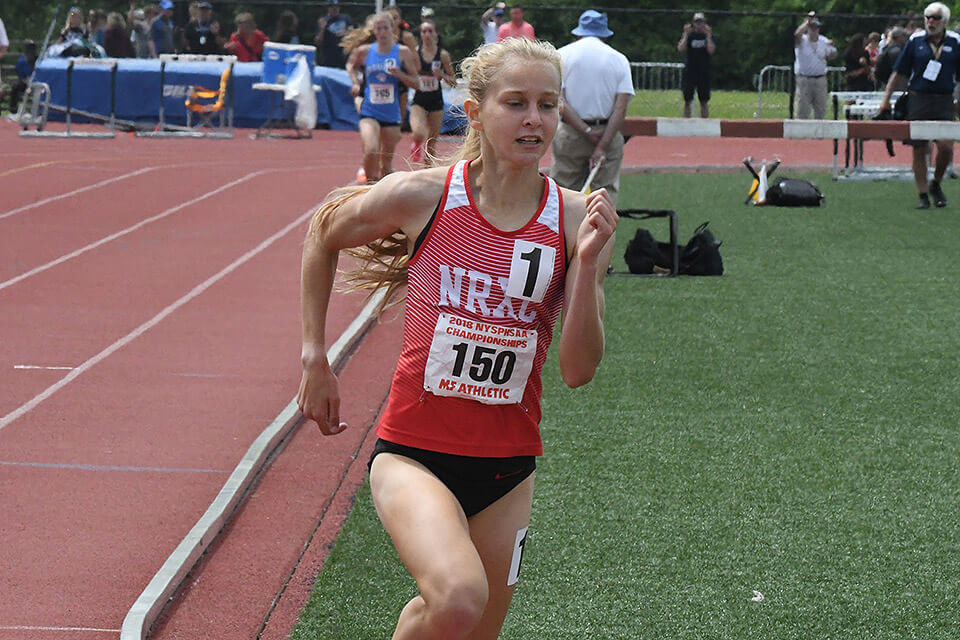 "I've been her varsity track coach since seventh grade. I always knew she was very talented and would run very fast, but I had no idea she would do what she's accomplished this year. She set some very high goals and she's reached just about all of them."
Kyle Murphy
North Rockland High Coach
Athletic Excellence
---
The reigning Gatorade National Girls Cross Country Runner of the Year, Tuohy broke the U.S. prep record in the mile with her time of 4:33.87 at this month's New Balance Nationals Outdoor to win her second straight national title in the event and cap a transcendent sophomore campaign. The 5-foot-4 dynamo also broke the national high school record in the 3200-meter run with her time of 9:47.88 at the Loucks Games. She won the 1500 (4:14.45) and the 3000 (9:09.71) at New York's state meet—each time represents the girls prep national record for races featuring an all-high school field. Tuohy now owns four national championships in track, including January's blistering 15:37.12 in the 5K indoors, which shattered the previous national record by more than 18 seconds.
Academic Achievement
---
Tuohy has maintained an A average in the classroom. She will begin her junior year of high school this fall.
Exemplary Character
---
Tuohy has volunteered locally on behalf of youth soccer and running programs, and the Rose Memorial Library.