2018 - 2019 GATORADE
NATIONAL FOOTBALL
PLAYER OF THE YEAR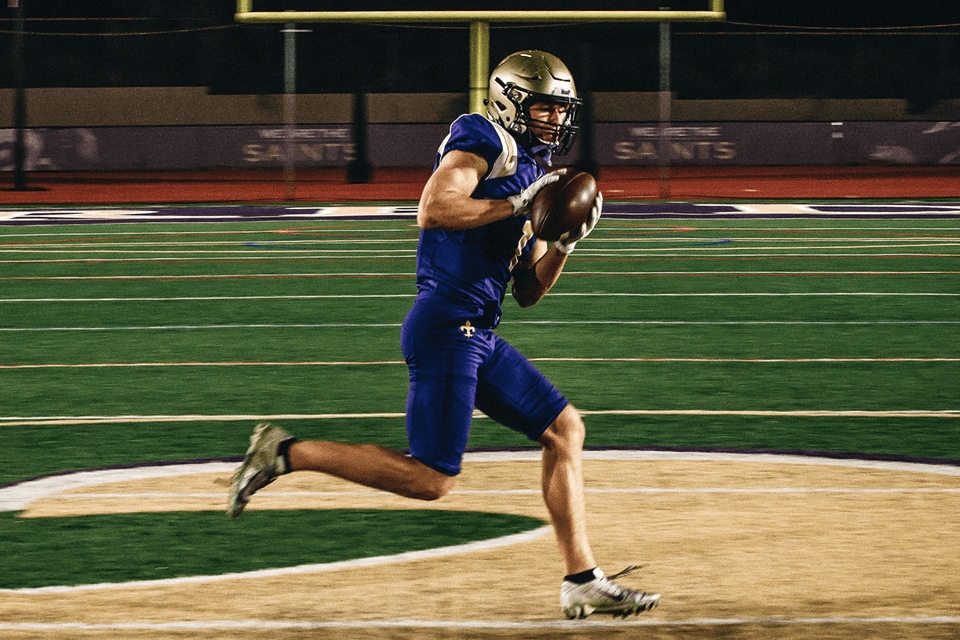 "Jake Smith has had an amazing year and is an explosive player. He has the ability to turn nothing into something big. He is a playmaker."
Mike Hudnutt
Head Coach - Head Coach of Cactus Shadows High
Athletic Excellence
---
The 6-foot-1, 195-pound senior running back and wide receiver caught 64 passes for 1,112 yards and 22 touchdowns this past season, leading the Saints (13-1) to the Conference 5A state championship game. An Under Armour All-American Bowl selection, Smith also rushed for 741 yards and 15 TDs, returning two kickoffs for scores as well. He recorded 20 tackles from the defensive secondary, including 4.5 sacks, and averaged 38.7 yards per punt. He concluded his prep football career with 5,446 total yards and 72 touchdowns.
Academic Achievement
---
Smith has maintained a weighted 3.33 GPA in the classroom. He has verbally committed to play football on an athletic scholarship at the University of Texas in the fall of 2019.
Exemplary Character
---
Smith has volunteered locally on behalf of St. Bernard of Clairvaux Catholic Church, St. Mary's Food Bank Community Kitchen, Feed My Starving Children and the Miracle League of Arizona.