2022 - 2023 GATORADE
NATIONAL FOOTBALL
PLAYER OF THE YEAR
HIGHLIGHTED STATS
69%
COMPLETION PERCENTAGE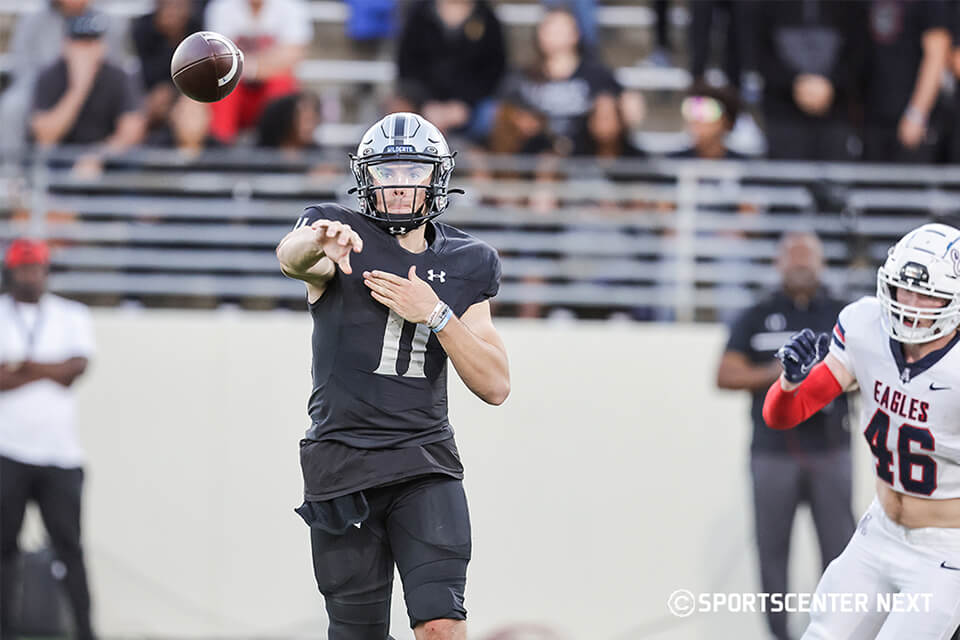 "He can run and pass and has a deadly accurate and a strong arm. He's a competitor. When the team needs a play, he's at his best."
Marcus Shavers
Head Coach - McKinney High head coach
Athletic Excellence
---
The 6-foot-1, 205-pound senior quarterback led the Wildcats to a 14-1 record and a berth in the 6A-Division II semifinals. He completed 231 of 336 pass attempts (69 percent) for 3,476 yards and 33 touchdowns with only three interceptions. Arnold averaged 10.4 yards per passing attempt. He also rushed for 921 yards and 24 touchdowns, averaging 5.7 yards per carry.
Academic Achievement
---
Arnold has maintained a 4.5 weighted GPA in the classroom. Taking advantage of NCAA early signing rules, Arnold inked a financial-aid agreement that paved the way for him to enroll at the University of Oklahoma, where he will play football. He graduated from high school in December and will attend classes in the spring semester.
Exemplary Character
---
Arnold has served as a classroom aide to a math teacher as a senior, and for the past three and a half years, he has been a member and officer in the Texas Young Men's Service League, Lantana Chapter, which offers opportunities for mothers and sons to perform community service and philanthropic work. He has served as the group's Vice President, Slating Chair and as a member of its Life Skills committee.