2022 - 2023 GATORADE
NATIONAL BOYS TRACK & FIELD
PLAYER OF THE YEAR
HIGHLIGHTED STATS
1ST - 19.87
CORKY/CROFOOT SHOOTOUT - 200M
1ST
NEW BALANCE OUTDOOR NATIONALS - 100M
1ST - 10.02
STAR ATHLETIC SPRINT SERIES - 100M
2ND - 20.25
NYC GRAND PRIX - 200M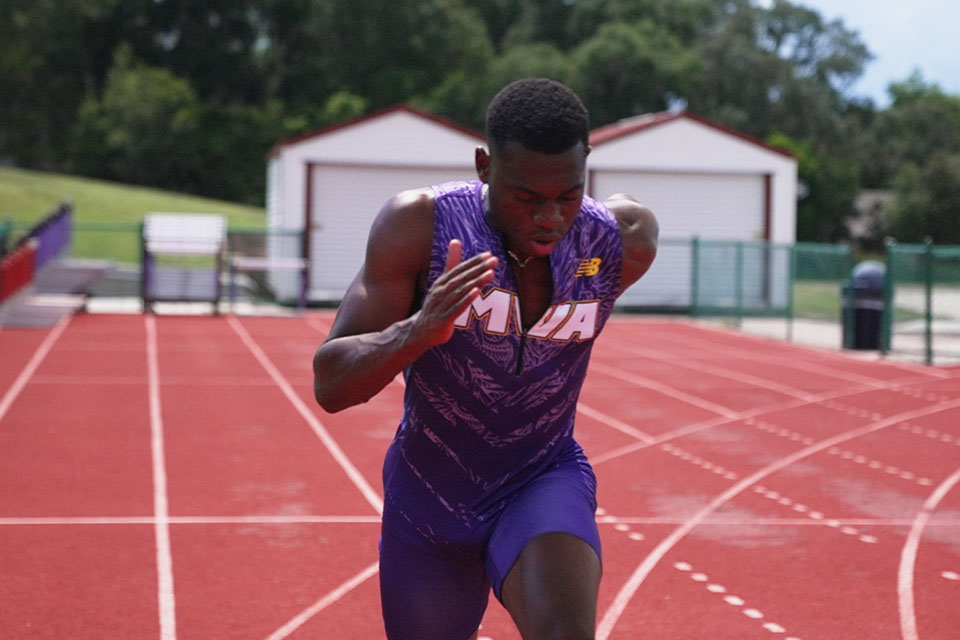 "No prep track athlete across America grabbed more attention this spring than Issam Asinga. As if eclipsing the national 200-meter record weren't enough, he dropped four sub-10-second, wind-aided performances in the 100. Among his season highlights was defeating reigning 200-meter world champion and pro Noah Lyles head-on at 100 meters."
Rich Gonzalez
editor of PrepCalTrack.com
Athletic Excellence
---
The 6-foot, 178-pound senior broke one national record and set an all-conditions national record in a second event this past season. Asinga crossed the finish line third in the 200-meter dash at the Corky/Crofoot Shootout with a time of 19.87 seconds to break the national record. He also clocked a 9.83 in the 100 dash in two separate wind-aided races, the fastest prep clockings under all conditions. Asinga also won the national title in the 100 at New Balance Nationals Outdoor, while his top wind-legal 100 time of 10.02 seconds at the Star Athletic Sprint Series ranked No. 3 in U.S. prep history. He also took second in the 200, clocking a 20.25, against a field of pros at the NYC Grand Prix.
Academic Achievement
---
Asinga has maintained a 3.15 GPA in the classroom. He has signed a National Letter of Intent to compete on scholarship at Texas A&M University this fall.
Exemplary Character
---
Asinga has volunteered locally on behalf of Habitat For Humanity and the Youth Impact Project. A member of  the DiscoveryBound National Leadership Council, he has also donated his time with DreamPlex as a youth coach for children with intellectual and physical challenges. A photographer and videographer for his school as well, he has spent many hours performing cleanup and clearing duties at an equine center.