2020 - 2021 GATORADE
NATIONAL BOYS TRACK & FIELD
PLAYER OF THE YEAR
HIGHLIGHTED STATS
3:34.6
1500M (SEASON BEST)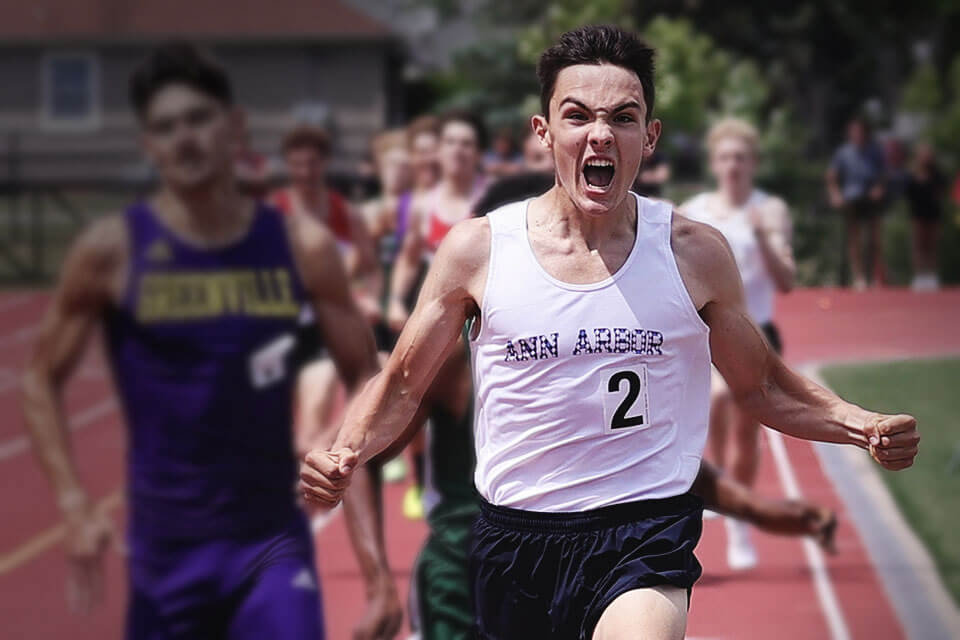 "Hobbs is a once-in-a-generation talent. He has an amazing work ethic and an unparalleled drive to improve. It's been an absolute joy to watch him grow these past few years. I'm very excited to see how high he will rise."
Mike Lyall
Head Coach - Skyline coach
Athletic Excellence
---
The 5-foot-11, 145-pound senior broke the national prep record in the 1500-meter run this past season with a scorching time of 3:34.6, the fourth-fastest time run by an American of any age in 2021. Kessler qualified for the US Olympic Trials in the event and reached the semifinal round. He also won the 800 at the Division 1 state meet in 1:54.13 and broke the tape in the 1600 with a time of 4:16.68. Kessler's personal-best of 8:39.04 was the fastest two-mile clocking in the nation—No. 4 in US prep history—while his time of 1:49.67 in the 800 ranked No. 3 in among prep competitors in 2021. During the indoor season, he set another national high school record when he ran a 3:57.66 in the mile.
Academic Achievement
---
Kessler, who attends Community High School, an alternative public school, has maintained a 3.48 GPA in the classroom. He will attend Northern Arizona University this fall, but has signed a professional contract with adidas.
Exemplary Character
---
Kessler is a leader and volunteer in the local climbing community, working with young athletes at Planet Rock as a volunteer assistant coach, teaching climbing techniques, setting routes, and organizing games and activities for the youth teams. In his neighborhood, Kessler serves as a de facto big brother to kids on the block and helper to their parents. In addition to his official babysitting duties, Hobbs often gives parents breaks by playing with the neighborhood kids and organizing races, games and activities to keep them occupied.