2015 - 2016 GATORADE
NATIONAL GIRLS BASKETBALL
PLAYER OF THE YEAR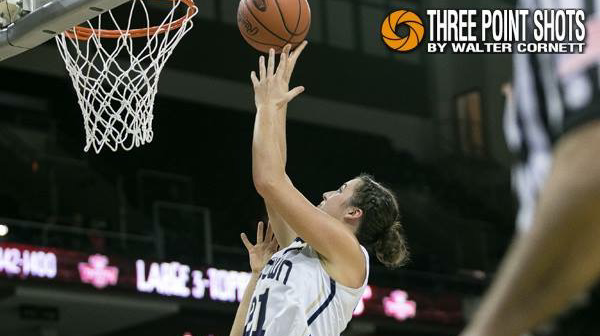 "Erin Boley is really, really good. She is strong inside and shoots outside like a guard. She can play all five positions and do it well."
James Turner
Head Coach
Athletic Excellence
---
The two-time returning Gatorade State Player of the Year, the 6-foot-2 senior forward and center has led the Panthers to a 29-4 record entering the Sweet Sixteen State Tournament first round against Henderson County High, scheduled for March 10. At the ti
Academic Achievement
---
Boley has maintained a 4.0 GPA in the classroom and ranks No. 1 in her class.
Exemplary Character
---
The vice president of the Elizabethtown High School senior class and a four-year class officer, she is a member of her school's Spanish Club, Beta Club, Pep Club, Art Club and the Fellowship of Christian Athletes. A devoted member of the St. Ann's Catholi
THE INTERVIEW
---
G: What one piece of advice do you have for freshman about being a successful high school student athlete?
EB: What separates good from great is the sacrifices you make that will help you in the long run. It's a lifestyle, every choice you make can affect your performance.
G: What training habit has the most impact on your performance?
EB: Icing, stretching, and nutrition have the most impact on my performance.
G: What have you learned from your coach that you will never forget?
EB: Coach Mudd taught me the true meaning of representing a program. Wins and losses don't define a team. The most important thing is the relationships you make with teammates, coaches, and the people who support you the most. In the long run, the relationships you have made will be the most rewarding part of playing for a program.