2015 - 2016 GATORADE
NATIONAL GIRLS SOCCER
PLAYER OF THE YEAR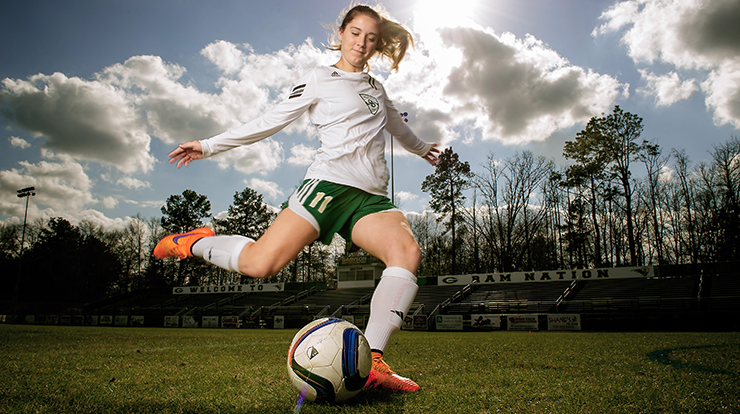 "Ella Stevens willed that team to win and put them on her back. I think that speaks not only to her soccer ability but also her leadership and don't-give-up attitude."
Chad Carithers
Head Coach
Athletic Excellence
---
The returning Gatorade State Player of the Year, the 5-foot-9 senior midfielder and forward scored 25 goals and passed for 11 assists this past season, leading the Rams (14-4) to the second round of the Class AAAAAA state tournament. A member of the U.S.
Academic Achievement
---
Stevens has maintained a weighted 3.62 GPA in the classroom.
Exemplary Character
---
A self-taught guitarist and pianist, she has volunteered locally as a youth soccer coach and on behalf of multiple community-service initiatives through her church youth group.