2020 - 2021 GATORADE
NATIONAL BASEBALL
PLAYER OF THE YEAR
HIGHLIGHTED STATS
.417
BATTING AVERAGE (SEASON)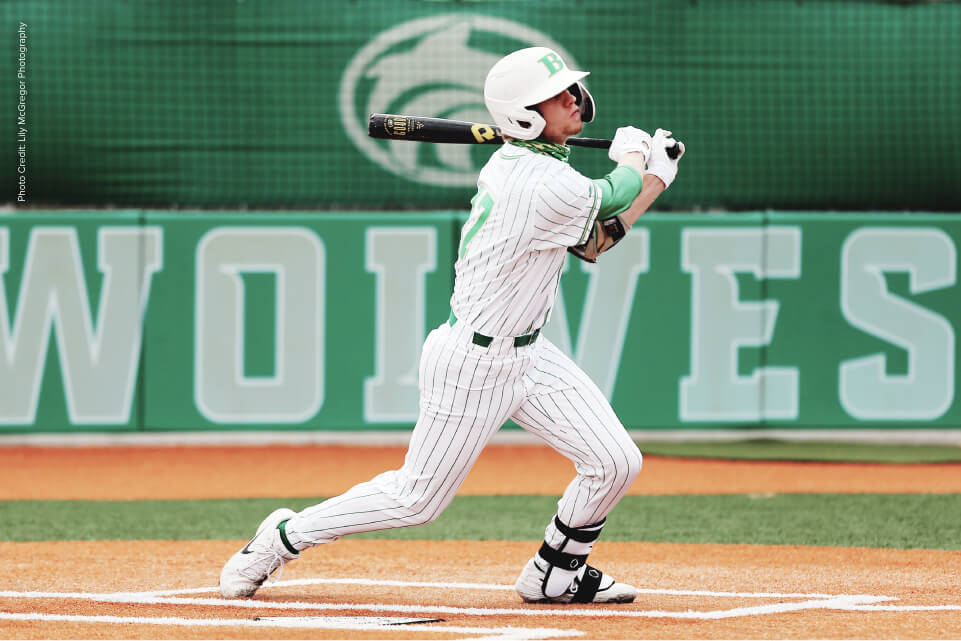 "Dylan Lesko is, without a doubt, the most talented player I have coached in 30 years. His greatest quality is his character and ability to lead and make everyone better and feel important. He always puts others first."
Stuart Chester
Head Coach - Buford High head coach
Athletic Excellence
---
The 6-foot-3, 197-pound junior right-handed pitcher and infielder compiled an 11-0 record on the mound with a 0.35 ERA and 112 strikeouts in 60 innings this past season, leading the Wolves to a 32-2 record and a berth in the second round of the Class 6A playoffs. The nation's No. 2 prospect in the Class of 2022 as ranked by Perfect Game and PrepBaseballReport, he held opposing hitters to a .126 batting average and a 0.68 WHIP while contributing offensively by posting a .417 average, 25 RBIs and an OPS of 1.054.
Academic Achievement
---
Lesko has maintained a 4.0 GPA in the classroom. He has made a verbal commitment to play baseball on scholarship at Vanderbilt University beginning in the fall of 2022.
Exemplary Character
---
A member of Buford High's Fellowship of Christian Athletes chapter, Lesko has volunteered locally at the North Gwinnett Co-Op, which provides food and services to the needy. He has also donated his time packing, loading and delivering food to underserved families each Thanksgiving. In addition, he has raised funds to support the underprivileged during the Christmas holidays.