2021 - 2022 GATORADE
NATIONAL BOYS CROSS COUNTRY
PLAYER OF THE YEAR
HIGHLIGHTED STATS
POY
RETURNING GATORADE STATE CROSS COUNTRY
14:03.29
FASTEST 5K TIME IN US PREP HISTORY AT GARMIN RUNNINGLANE CROSS COUNTRY CHAMPIONSHIPS
WINNER
CIF DIVISION 1 STATE CHAMPIONSHIP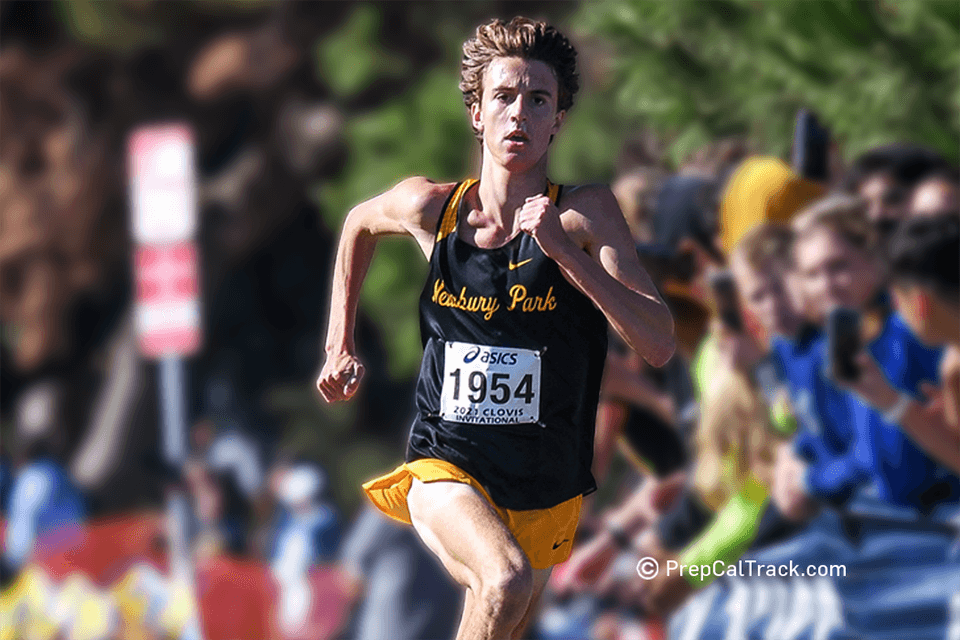 "Colin Sahlman proved to be the best runner on the best cross country team in U.S. history, but there's a lot more to his season than that. His near-record run at Woodward Park at the California state meet coupled with his victory at the RunningLane Championships against the best field of the year cemented him as the nation's best. Newbury Park's second and third guys were right there with him on that level, but Colin managed to hold them off."
Doug Binder
Player - Dyestat.com Editor-in-Chief
Athletic Excellence
---
The 5-foot-11, 125-pound senior raced to the individual national title at the Garmin RunningLane Cross Country Championships this past season with a time of 14:03.3, the fastest 5K time in US prep history, while also leading the Panthers to a national championship as a team. The state's returning Gatorade Player of the Year in boys cross country, Sahlman won the Division 1 state championship in 14:26.5, helping Newbury Park capture first place as a team. He also broke the tape at the Clovis Invitational, the Marmonte League finals and the Southern Section Championships.
Academic Achievement
---
Sahlman has maintained a 3.47 GPA in the classroom. He has signed a National Letter of Intent to run on scholarship at Northern Arizona University this fall.
Exemplary Character
---
Sahlman has volunteered locally feeding the homeless on behalf of St. Patrick's Episcopal Church. He has also donated his time as a coach for the Camarillo Cosmos Youth Track Program and as a counselor at the Mile High Running Camp in Big Bear.