2021 - 2022 GATORADE
NATIONAL BOYS TRACK & FIELD
PLAYER OF THE YEAR
HIGHLIGHTED STATS
1ST - 1:46.48
NEW BALANCE NATIONALS OUTDOOR - 800M
1:46.53
USATF OUTDOOR CHAMPIONSHIPS - 800M (QUALIFYING ROUND)
1ST
CLASS AAA STATE MEET - 400M
1ST
CLASS AAA STATE MEET - 800M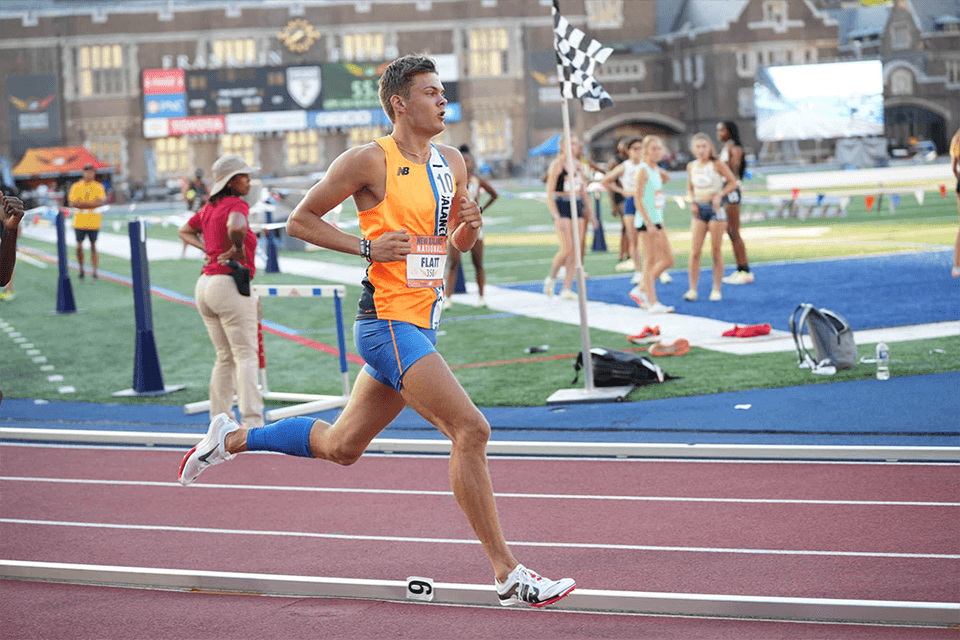 "Cade is unreal. I've never witnessed or coached against anyone remotely close to his level of talent. He will be an Olympic athlete."
John Kirkpatrick
Head Coach - head coach of Daviess County High
Athletic Excellence
---
The 6-foot-1, 160-pound senior set a state record in winning the national championship in the 800-meter run at the New Balance Nationals Outdoor this past season. Flatt's clocking of 1:46.48 was 0.03 seconds shy of the national high-school record that has stood since 1996. Flatt produced five of this century's top six 800 times this spring, and ran a 1:46.53 in a qualifying round for the 800 at the elite, all-ages USATF Outdoor Championships, finishing ninth overall and missing the final by one slot. Flatt won the 400-meter dash and the 800 at the Class AAA state meet, leading the Marshals to a third-place finish as a team. His best 400 time of 46.89 seconds ranked No. 25 nationally among prep competitors in 2022 at the time of his selection.
Academic Achievement
---
Flatt has maintained a weighted 4.13 GPA in the classroom. He has signed a National Letter of Intent to compete on an athletic scholarship at the University of Mississippi this fall.
Exemplary Character
---
A member of the Marshall County High Gifted and Talented program, Flatt has volunteered as part of multiple community service initiatives through his school's Leadership Class, including elementary-school tutoring and literacy-outreach programs. He is also a four-year member of the Marshall County Pep Club.