2020 - 2021 GATORADE
NATIONAL BOYS SOCCER
PLAYER OF THE YEAR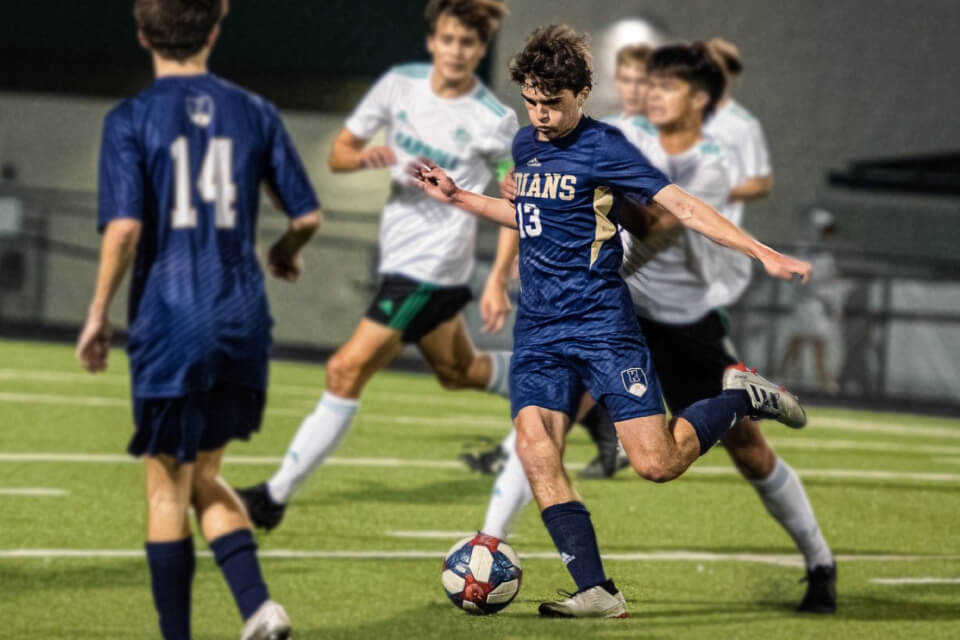 "Bryce is the best midfielder we played against this season. His ability to cover ground is insane. His athleticism, vision, technique, movement on and off the ball, and ability to change a game are at a completely different level."
Scott Henlverson
Head Coach - head coach of Keller Central High
Athletic Excellence
---
The 5-foot-10, 155-pound senior midfielder scored 18 goals and passed for 19 assists this past season, leading the Indians (17-3) to the Conference 6A, Region 1 tournament semifinals. The Dallas Morning News Offensive Player of the Year, Boneau was a Conference 6A First Team All-State selection. He is a three-time All-District selection despite missing significant time during both his freshman and junior years because of injuries.
Academic Achievement
---
Boneau has maintained an A average in the classroom. He has signed a National Letter of Intent to play soccer on scholarship at the University of Notre Dame this fall.
Exemplary Character
---
Boneau has volunteered on behalf of the St. Barnabas Anglican Church in multiple capacities, including the Children's Ministry. The president of his school's Play it Forward chapter, through which he collects and distributes refurbished and reconditioned sports equipment to underserved youth, he has also donated his time to the City of Keller, the local Daddy/Daughter Dance and the Community Storehouse Food Pantry in Fort Worth.