2021 - 2022 GATORADE
NATIONAL BASEBALL
PLAYER OF THE YEAR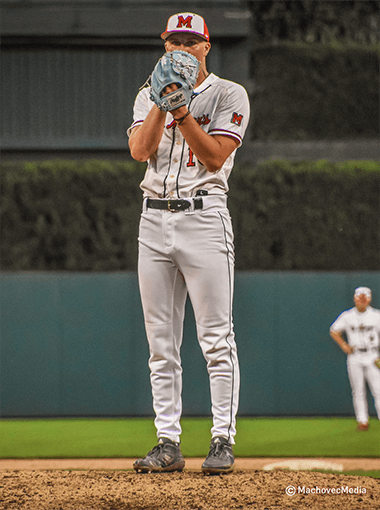 BROCK
PORTER
RIGHT-HANDED PITCHER
ST. MARY'S PREPARATORY SCHOOL
ORCHARD LAKE, MICHIGAN
SENIOR
HEIGHT: 6-FOOT-4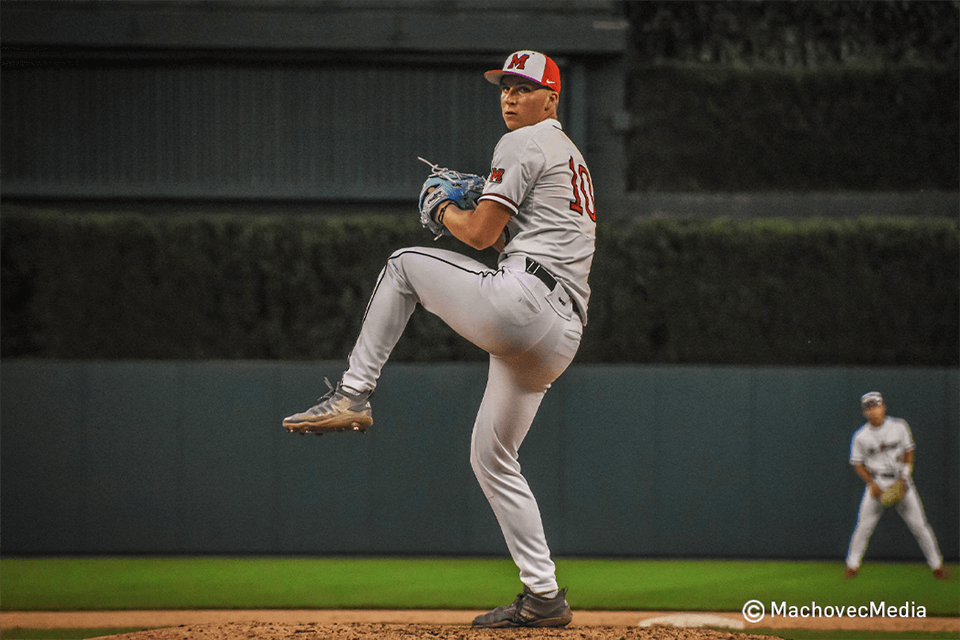 "I've had the pleasure of watching Brock Porter pitch since 2019. We have not seen a pitcher this dominant in Michigan high school baseball in my lifetime. He is a probable Top 10 choice in this year's MLB Draft and he has tremendous athletic ability, but his outstanding character, work ethic, team-first attitude and how hard he competes are the things that set Brock apart from his peers. He's a great teammate and leader on and off the field. His dominance on the mound has been fun to watch and very impressive, but his willingness to do anything to help his team win a baseball game is just as impressive. I feel he's a guy we will be talking about for many years to come."
Dan Cimini
Head Coach head coach at Grosse Pointe Liggett
Athletic Excellence
---
At the time of his selection, the 6-foot-4, 215-pound senior right-handed pitcher had led the Eaglets to a 37-0 record, the June 4 district semifinals of the Division 1 state postseason and a No. 1 national ranking by MaxPreps this season. He compiled a 6-0 record on the mound through 37 games with a 0.17 ERA and 87 strikeouts against 17 walks in 42 innings. He also posted a WHIP of 0.476 and held opposing batters to a miniscule .024 average. In 29 at-bats this spring entering the postseason, he hit .517 with 17 RBI, four home runs and an OPS of 1.528. Ranked as the nation's No. 12 prospect in the Class of 2022 by Baseball America and No. 7 by Perfect Game, Porter was a 2021 MLB Player Development Pipeline invitee. Michigan's returning Gatorade Baseball Player of the Year, Porter was also the winning pitcher of the 2019 state title game, he fired a complete-game six-hitter in last year's semifinals, surrendering one run and fanning 12 to help lead St. Mary's to Collegiate Baseball News' No. 1 national ranking in 2021.
Academic Achievement
---
Porter has maintained a 4.24 weighted GPA in the classroom. He has signed a National Letter of Intent to play baseball on scholarship at Clemson University this fall, but is projected as an early-round selection in July's Major League Baseball draft.
Exemplary Character
---
A past student council president and vice president at St. Mary's, Porter is an altar server at the Holy Spirit Church and is a student representative for his school with the Michigan High School Athletic Association Student Advisory Committee. He has also volunteered locally on behalf of St. Williams Church and the Miracle League, in addition to donating his time to the Pickens Baseball Academy as well as multiple community service initiatives in association with the National Honor Society.