2016 - 2017 GATORADE
NATIONAL GIRLS CROSS COUNTRY
PLAYER OF THE YEAR
HIGHLIGHTED STATS
17:20.1
NIKE CROSS NATIONALS FINAL - CHAMPION
17:07.8
CLASS 5A STATE CHAMPION
16:56
NXN SOUTHWEST REGIONAL CHAMPION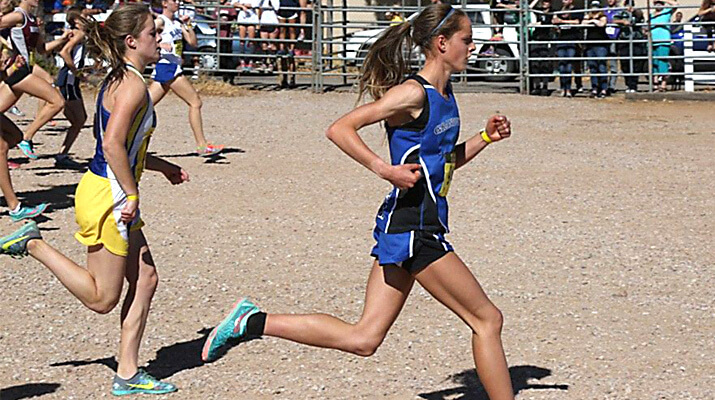 "I've had very competitive, talented runners before in our program, but Brie is simply at a different level. She has the whole package. She is a physical phenomenon, her mental strength is unparalleled and her discipline pertaining to the details of becoming a champion are constant and unwavering."
Allyson Robbins
Head Coach
Athletic Excellence
---
The 5-foot-4 senior raced to the national title at the Nike Cross Nationals Final this past season, breaking the tape in 17:10.1. Oakley also won the Class 5A individual state championship with a course-record time of 17:07.83 and the captured the NXN Southwest Regional championship in 16:56. She was unbeaten on the season, also setting course and meet records at the Woodbridge Classic and the Liberty Bell Invitational.
Academic Achievement
---
Oakley has maintained a 4.60 weighted GPA in the classroom. She has signed a National Letter of Intent to compete in cross country and track and field on scholarship at the University of California Berkeley this fall.
Exemplary Character
---
Oakley has volunteered locally on behalf of the Aurora Public Library. "I've had very competitive, talented runners before in our program, but Brie is simply at a different level," said Grandview coach Allyson Robbins. "She has the whole package. She is a physical phenomenon, her mental strength is unparalleled and her discipline pertaining to the details of becoming a champion are constant and unwavering."