2021 - 2022 GATORADE
NATIONAL VOLLEYBALL
PLAYER OF THE YEAR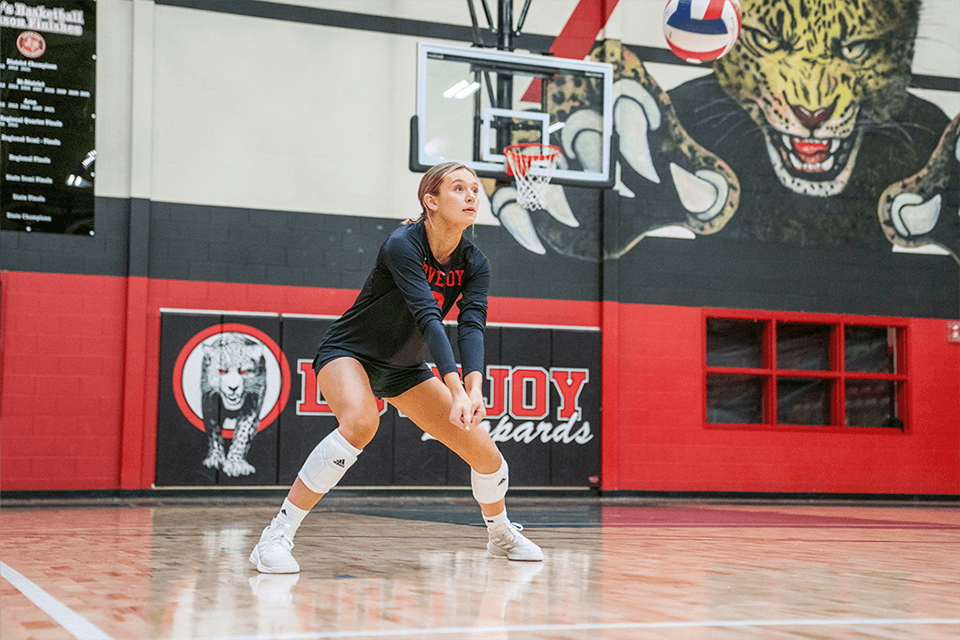 "Averi Carlson is the best setter in the nation, and also a humble, selfless player. This year, she was asked to hit as well and she excelled with that, too. She's the best setter, and all-around player, that I've faced at the high school level."
Erin Kauffman
Head Coach head coach at Prosper High
Athletic Excellence
---
The 6-foot senior setter led the Leopards to a 42-6 record and the Class 5A state championship this past season. Carlson amassed 919 assists and 378 digs along with 212 kills and 72 service aces. A First Team Under Armour All-American, she was the state championship MVP and the Dallas Morning News Player of the Year. Also a MaxPreps First Team All-American, Carlson is a member of the U.S. Women's U20 National Team and is ranked as the nation's No. 3 prospect in the Class of 2022 by PrepVolleyball.com.
Academic Achievement
---
Carlson has maintained a 3.98 GPA in the classroom. She has signed a National Letter of Intent to play volleyball on scholarship at Baylor University this fall.
Exemplary Character
---
Carlson has volunteered on behalf of Grace Bridge regional food bank in Celina, the Samaritan Inn homeless shelter in McKinney and the Special Olympics. An active member of Lovejoy's PALS (Peer Assistance Leadership Skills) program and the Prestonwood Baptist Church community, she has also donated her time as an upperclassman to PAWS, which assists special needs students.