2017 - 2018 GATORADE
NATIONAL BOYS TRACK & FIELD
PLAYER OF THE YEAR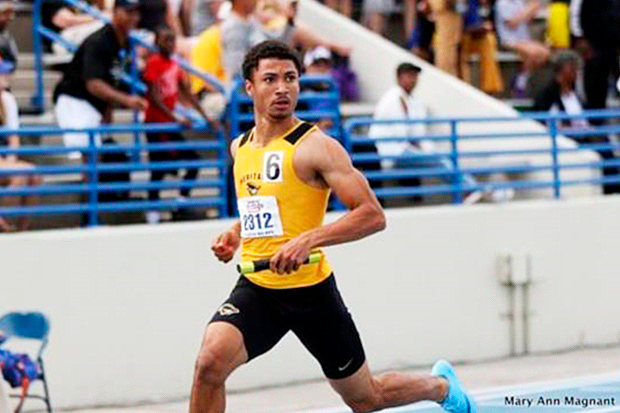 "One of the most gifted high school sprinters in history, Anthony repeatedly rose to the occasion against elite competition. His showcase in the 100, 200 and 4x100 relay at the Florida 2A state final cemented his legacy alongside (former national Gatorade winner) Trayvon Bromell, (former Gatorade state winner) Jeff Demps and Marvin Bracy as the most talented all-time Florida prep sprinters. Schwartz also gave us a preview of what the future holds by winning the USATF Juniors title in the 100 against several impressive collegiate freshmen."
Erik Boal
Editor for Dyestat.com
Athletic Excellence
---
The world Youth record-holder in the 100- and 200-meter dash, the 6-foot, 180-pound senior authored two individual Florida sprint records at the Class 2A state meet this spring, in addition to sharing in a state 4x100-meter relay record to help the Patriots finish second as a team. Schwartz clocked the nation's fastest wind-legal high school 100 in 2018—10.09 seconds—with his win at June's Great Southwest Classic. The time ranks No. 4 in U.S. prep history. He also broke the tape in the 200 at the Sam Burley Hall of Fame Invitational in 20.47, which ranked as the nation's No. 2 time among prep competitors in 2018, and No. 18 all-time. Running the anchor leg of the 4x100 at the state meet, he led American Heritage to the No. 15 time in U.S. prep history as the quartet ran a 40.14. Schwartz capped his prep career by beating a 100-meter field that included collegiate runners to capture a national title at June's USATF Junior Outdoor Championships with a time of 10.23. He now owns the No. 4, No. 6, No. 8 (10.16), No. 9 (10.17) and No. 13 (10.21) 100-meter clockings in the history of American high school track.
Academic Achievement
---
Schwartz has maintained a 3.92 weighted GPA in the classroom and has signed a national letter of intent to compete on an athletic scholarship in both football and track at Auburn University, beginning this fall.
Exemplary Character
---
Schwartz has volunteered extensively on behalf of his local Optimist International Club's football and track & field programs, where he himself began his journey as a youth athlete.