2022 - 2023 GATORADE
NATIONAL GIRLS TRACK & FIELD
PLAYER OF THE YEAR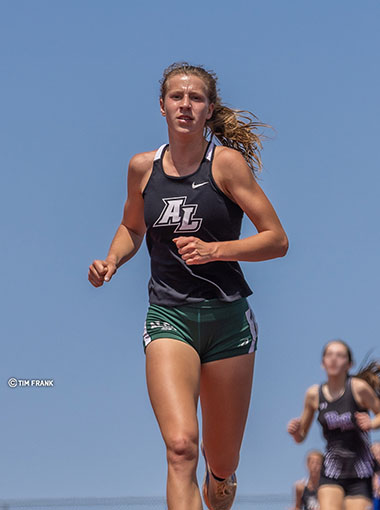 ANGELINA
NAPOLEON
DISTANCE/MIDDLE DISTANCE
ALLEGANY-LIMESTONE CENTRAL SCHOOL
ALLEGANY, NEW YORK
SENIOR
HEIGHT: 5-FOOT-9
HIGHLIGHTED STATS
1ST - 6:19.53
NEW BALANCE NATIONALS - 2000M STEEPLECHASE
1ST - 6:18.41
NEW YORK FEDERATION CHAMPIONSHIPS - 2000M STEEPLECHASE
2ND
NEW BALANCE NATIONALS OUTDOOR - 800M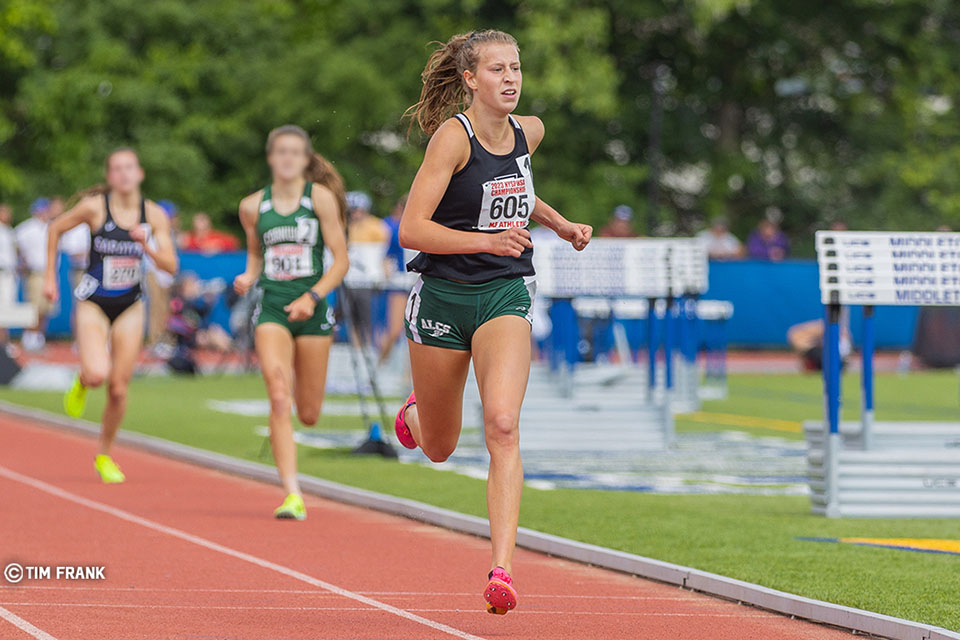 "Angelina Napoleon not only lowered the 2000-meter steeplechase national record multiple times, but she also became the second-fastest female athlete in the event in American history. She also demonstrated her incredible range and versatility, excelling in the 800, mile and high jump in addition to becoming the only female athlete in American history to run under 6:20 in the 2000 steeplechase and sub-2:04 in the 800."
Erik Boal
editor at DyeStat.com
Athletic Excellence
---
The 5-foot-9 senior won the New Balance Nationals title in the 2,000-meter steeplechase with a time of 6:19.53, completing the most impressive season in the event in the U.S. prep history. Napoleon is now the only American female athlete in history to run sub-6:20 in the event on three occasions. She set the national high school record of 6:18.41 in the steeple at the New York Federation Championships, in addition to winning the 800-meter title in a personal-best 2:03.97, an event in which she also took second at the New Balance Nationals Outdoor. She ranks No. 11 nationally in the 1500 meters among U.S. girls prep competitors in 2023 with a clocking of 4:29.78. In addition, she ranks No. 8 in the steeple in the world this year and is the No. 16 all-time World Under-20 athlete.
Academic Achievement
---
Napoleon has maintained a 3.99 weighted GPA. She has signed a National Letter of Intent to compete on scholarship at North Carolina State this fall.
Exemplary Character
---
A team leader in the school's investment club as well as the senior class secretary and a member of the student activities council, Napoleon has also volunteered locally with Girls on the Run, a youth-empowerment program.