2017 - 2018 GATORADE
NATIONAL BOYS CROSS COUNTRY
PLAYER OF THE YEAR
HIGHLIGHTED STATS
1ST - 14:48.8
5A STATE CHAMPIONSHIP
1ST - 14:50
NXN SOUTHWEST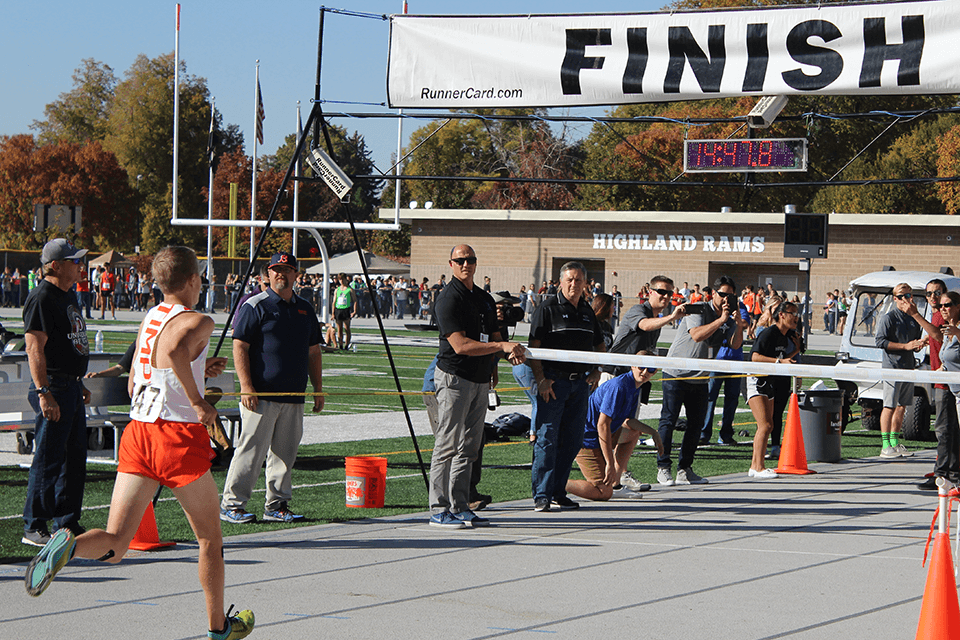 "Troutner missed qualifying for Nike Cross Nationals Final by one spot, and two seconds, as a junior. He lived with that for months and it spurred him to train smarter and dedicate himself even more to try to follow in the footsteps of 2016-17 Gatorade National Runner of the Year Casey Clinger. His ability to sustain a hard pace and then kick at the finish was a revelation at the end of the season, and the other top boys in the country had no answer for it at the NXN Final."
Doug Binder
editor for Dyestat.com
Athletic Excellence
---
The 5-foot-9, 123-pound senior raced to the national championship this past season with a time of 15:03.9 at the Nike Cross Nationals Final. Troutner won the Class 5A individual state championship in 14:48.8 and broke the tape at the NXN Southwest Regional championships in 14:50. He also finished first at the Highland Invitational, the BYU Autumn Classic, the Nebo Invitational and the Region 7 championships.
Academic Achievement
---
Troutner has maintained a 3.89 GPA in the classroom. He has signed a National Letter of Intent to compete in cross country and track and field on scholarship at Brigham Young University after completing a two-year mission with his church.
Exemplary Character
---
A youth leader with his church, Troutner has volunteered locally as an Eagle Scout with the Boy Scouts of America.